Widespread and consistent use of face masks in public could rapidly eradicate Covid-19 in our community.
I'm Julie Seitel.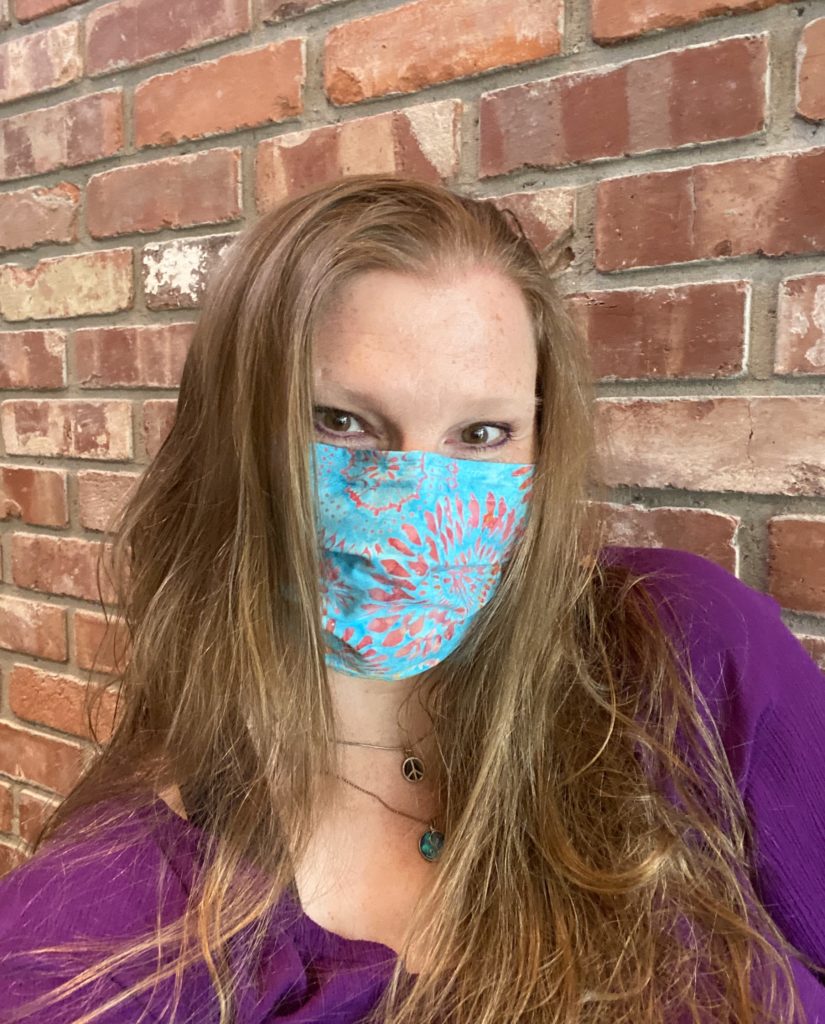 I'm passionate about helping my community thrive in the face of our current huge challenge: The novel coronavirus pandemic.
This nasty little virus black-swanned my theatrical lighting design company into utter superfluousness, because no one needs stage lighting right now.
You know what we do need right now?
Face masks.
Yeah. Face masks.
Face masks greatly reduce transmission of the virus by persons coughing, sneezing, and even just talking around others. Many carriers of Covid-19 are asymptomatic and have no idea that they are endangering their fellow community members.
Wearing a face mask is responsible, considerate, forward-thinking, and intelligent. In light of our current global health crisis it needs to become our new normal. Face masks can also be stylish and fun! Embrace the opportunity to express yourself.
I've got a new mission now, and this is it.
The Mission of Bozeman Batiks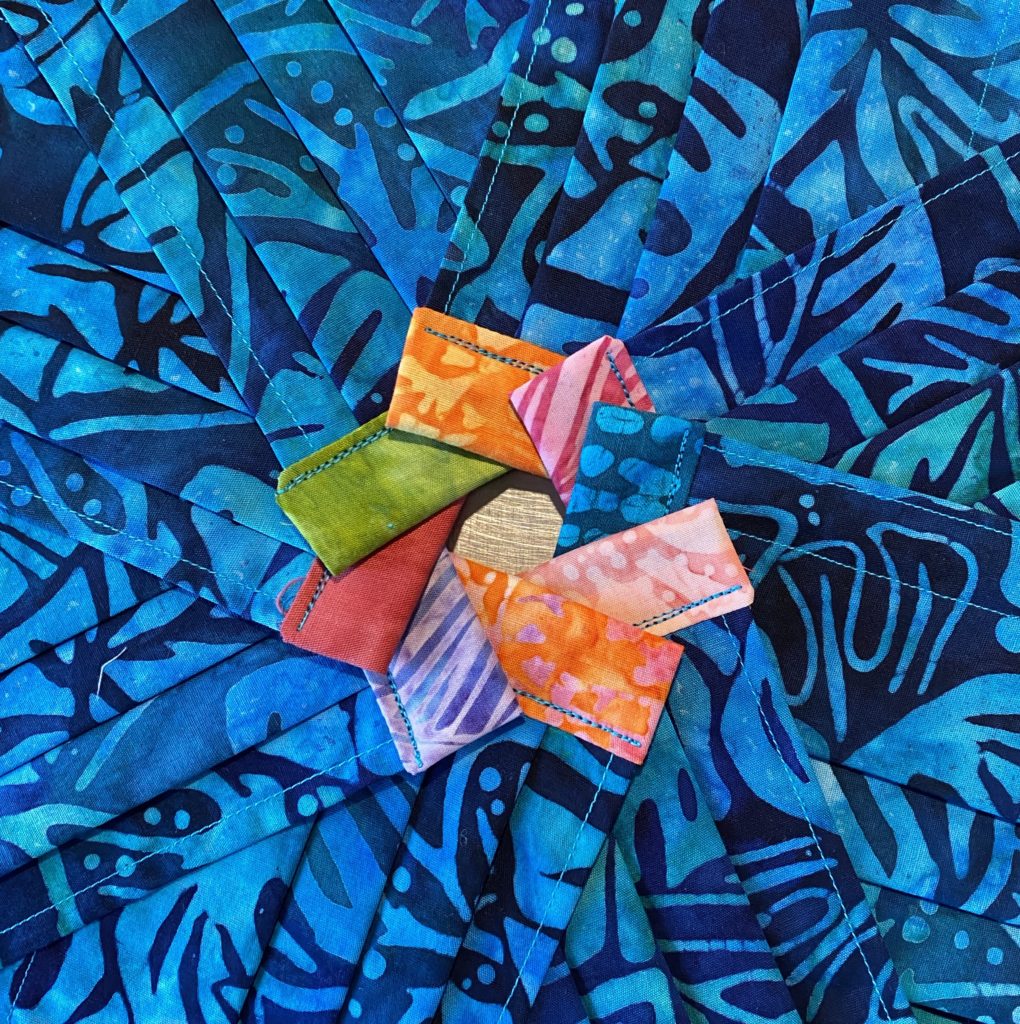 The mission of Bozeman Batiks is threefold:
*To make face masks available to all residents of Bozeman, Montana and the surrounding communities, regardless of ability to pay.
*To normalize, de-stigmatize, and popularize the use of face masks and educate the public about face masks' ability to greatly reduce virus spread by asymptomatic carriers.
*To provide a flexible new income source to Bozeman area residents with sewing skills whose incomes have been decimated by the coronavirus.
If you purchase masks from Bozeman Batiks, you are helping get masks into the hands of your Bozeman colleagues, co-workers, neighbors, friends, and friends-of-friends in two ways: First, I give a lot of masks away directly. Second, I have partnered with Montana Masks for Heroes, Inc., a 501(c)3 not-for-profit that provides handmade face masks at no charge to Gallatin County health care providers, first responders, and other Montana not-for-profit organizations. Their masks are made by a fleet of volunteer sewists from our own community using donated materials. Through a partnership with Bozeman HRDC this group also supplies free masks to individuals of limited financial resources. Bozeman Batiks helps to support Masks for Heroes by making regular financial and materials donations to keep their volunteers supplied with mask-making materials.
If you are a medical professional, health care provider, or first responder of any kind based in or near Bozeman, Montana, you qualify for FREE masks that are made with exactly the same pattern I use for the masks I sell. Please visit the Masks for Heroes "Request Masks" page to initiate your inquiry.
If you are a person in need of masks for yourself and your family and are not in a position to purchase them, please visit the Bozeman HRDC website and click on "Request Support" to initiate your inquiry.
If you are in the fortunate position of being able to spend some cash to mask your family and support our companies' collective efforts to make a meaningful difference, I would be honored if you would purchase masks from my little shop.
Bozeman Batiks is just one of more than a dozen options on Etsy for buying face masks made by local artisans here in the Gallatin Valley. Filter your search by "shop location" and type in Bozeman or the name of your community to limit your search results to local shops.
The Bozeman Batiks Team
Bozeman Batiks masks are made by Gallatin Valley community members, for Gallatin Valley community members.
Julie's masks are created by a handful of residents of Bozeman and the surrounding communities who have sewing skills, whose regular employment has been knocked askew, and who accordingly need a new side hustle that is flexible enough to be compatible with sheltering in place and home-schooling one's kids.

Click here for pics and bios of our featured team members.